At The Law Offices of Fox & Lefkowitz LLP, we have extensive experience involving purchase and sale contracts, partnership disputes, claims involving a breach of fiduciary duty, commercial leases, easements, boundary disputes and design and construction defects. We have represented buyers and potential buyers of real estate in a variety of disputes, and litigated on behalf of such diverse clients as a vineyard owner, property managers, and developers of commercial and residential properties. We have also represented property owners in disputes over boundary lines and easement rights as well as the owners of multimillion-dollar residences with major design and construction deficiencies pursuing claims against their contractors and others.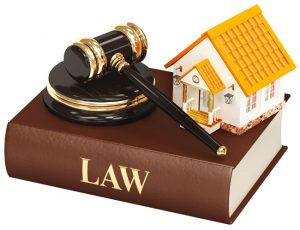 We have extensive experience in adversarial proceedings, including trials before judges and juries at both the federal and state level. We are well-versed in alternative dispute resolution forums, including nonbinding mediation and binding arbitration.
At The Law Offices of Fox & Lefkowitz LLP, we apply our extensive knowledge about property rights, real estate issues, finance and business to all areas of real estate law. With decades of experience in real estate law, The Law Offices of Fox & Lefkowitz LLP can assist you with all of your real estate transactions. 
Real Estate Law Issues

Real Estate Transactions

Residential home sales transactions

Commercial property sales transactions

Homeowners associations

Condominium law

Commercial landlord-tenant disputes

Foreclosures

Real estate contracts

Quit title and Partition matters

Draft or review your sales contract

Negotiate real estate agreements

Review your lending documents

Search and clear title

Analyze your deal and rectify potential problems

Conduct your real estate closing
Important tips to consider when purchasing a home… 
Before signing a binder, obtain legal advice from your attorney as what should be contained in the binder and possible ramifications. Generally, a provision should be added to make the binder subject to a satisfactory house inspection and attorney review.
Hire an engineer or house inspector to conduct an inspection and obtain a written report before signing a contract. Among other things, the inspector should report on the structure of the house, the plumbing, heating and electrical systems (ask about aluminum wiring), the roof and the possibility of water infiltration. Also, the inspector should be asked about the presence of any asbestos, radon or mold which have become recent health issues.
Prior to the house inspection, inquire whether the Seller has completed a Real Property Disclosure Statement which may be useful to the engineer during the inspection. In the event such a disclosure statement is not provided, the Purchaser is entitled to a $500.00 credit at closing.
Independently confirm the real estate tax on the property and any exemptions the present owner(s) have on the property by calling the local Receiver of Taxes or Treasurer's Department. If the present owner(s) have an exemption which you are not entitled to, such as a senior or veteran's exemption among others, the taxes may be significantly higher than those presently reported.
Obtain information regarding any additions or improvements to the house or premises requiring Certificates of Occupancy, Certificates of Completion, fire underwriter certificates, plumbing certificates and whether the Seller has obtained such Certificates.
Obtain information regarding any previous oil tanks that have been removed or filled (abandonment) and whether the proper filings have been made, where applicable.